by Julian Rogers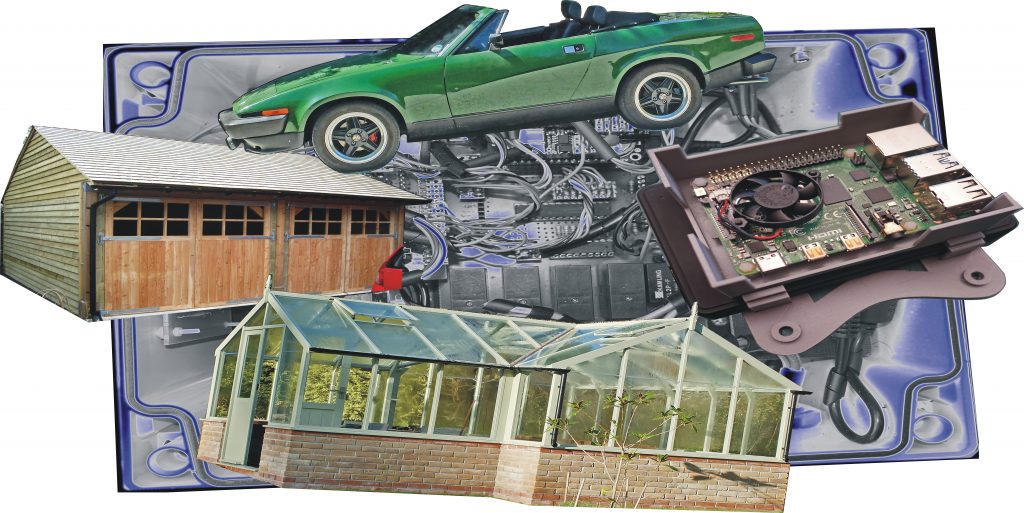 The purpose of this site is to describe some of the projects I have been working on. They are mostly connected with electronics (particularly Arduino and Raspberry Pi based), (old) cars and DIY generally. Some are finished but many are on-going! Some work well but some have problems which need to be resolved. Hopefully, there will be something here of interest and, perhaps, even helpful to your project.

You can find electronics projects, old cars, DIY, a cat which like to keep you on the level a bad tempered clockwork mouse and more on this site!
This site is, as you can see, under construction. It will (eventually!) replace my old site mr-r.co.uk, which has been going for quite a few years with over 250 pages of content. That site was constructed with Serif WebPlus X8 which was discontinued several years ago and thus is no longer supported. It also produced very messy html which is not a good thing. Also, my original site is http which nobody likes any more. So there will be a new site with https (in the fullness of time). I can't provide hyperlinks to the old site as this would upset my SSLs (probably) but you can still type in the address, it is perfectly safe! I can be contacted in the meantime on mr-r@mr-r.co.uk. PS. I did not actually serve on the USS Nautilus – I'm just a fan!