This page is in course of construction. It will show work by Ken and Len Rogers, Georgina Lowbridge, Karen Lilley, Antonia Gardner, Sarah Arnett amongst others (links here to their own sites). Another link to Sarah
Find a family member…
Links on this page… Ken Rogers, Len Rogers, Karen Lilley, Antonia Gardner, Georgina Lowbridge, Julian Rogers, The Future!
Portraits by Len Rogers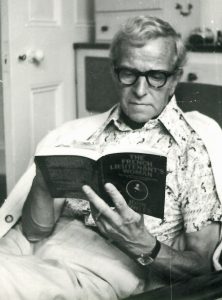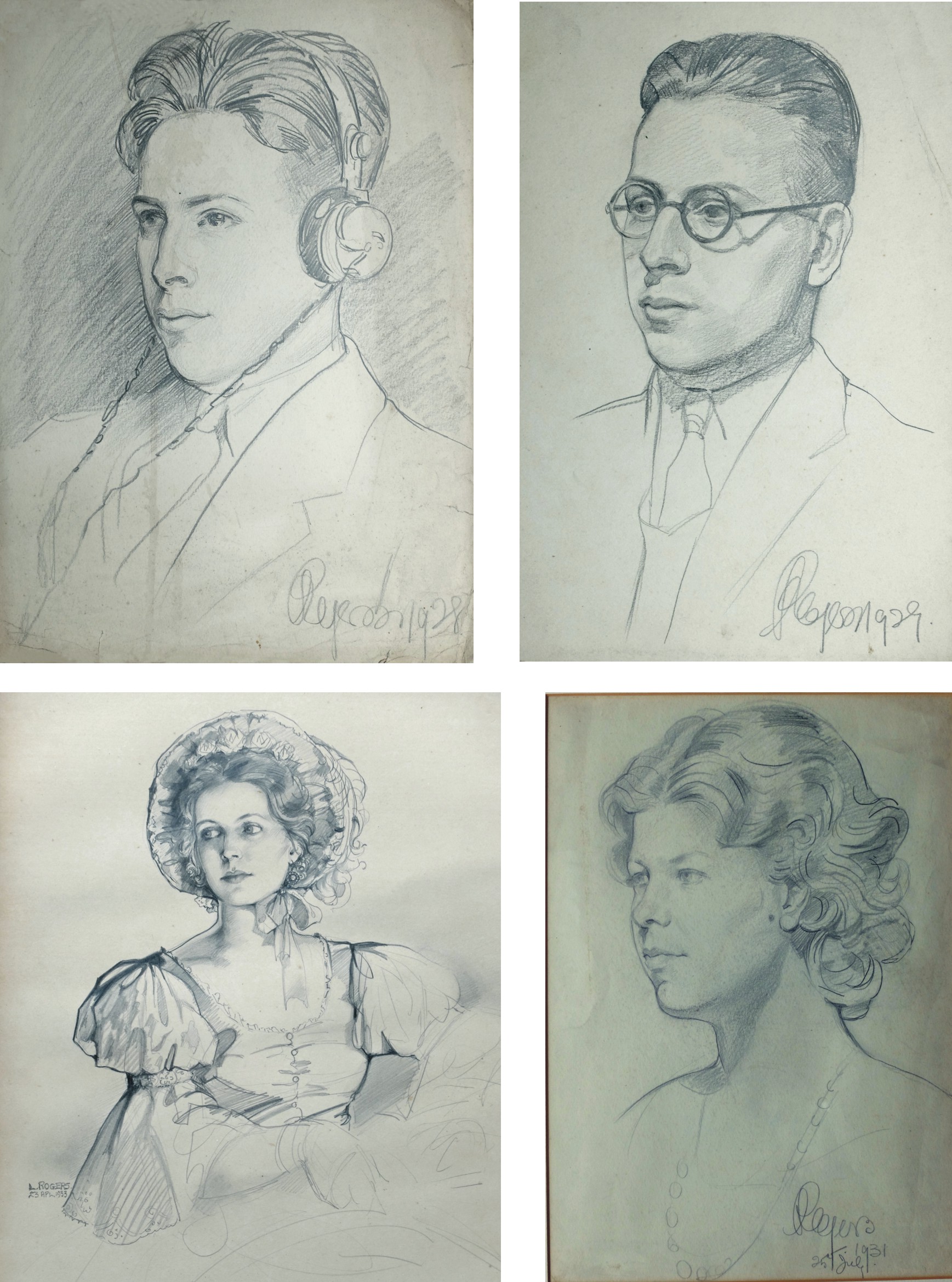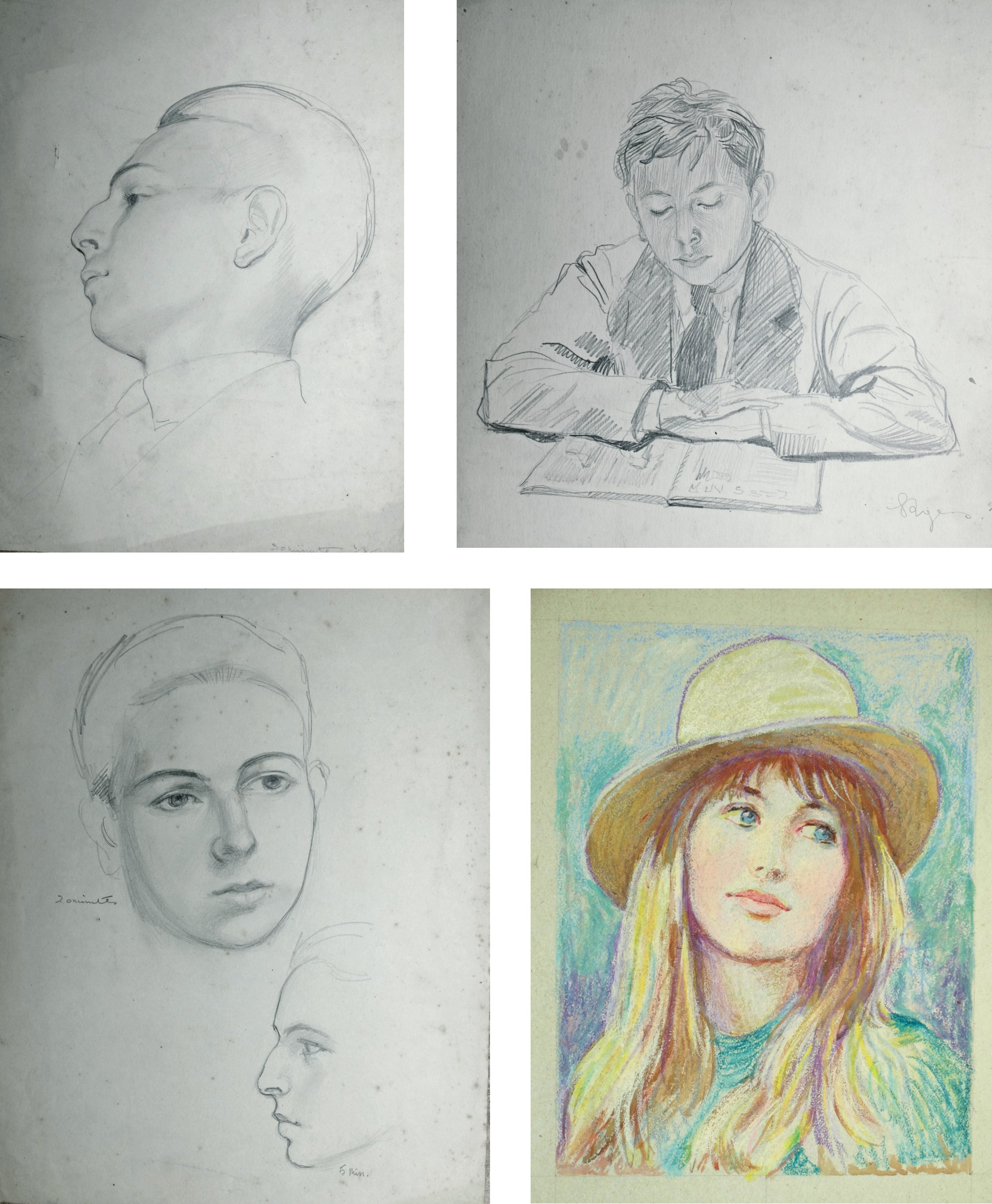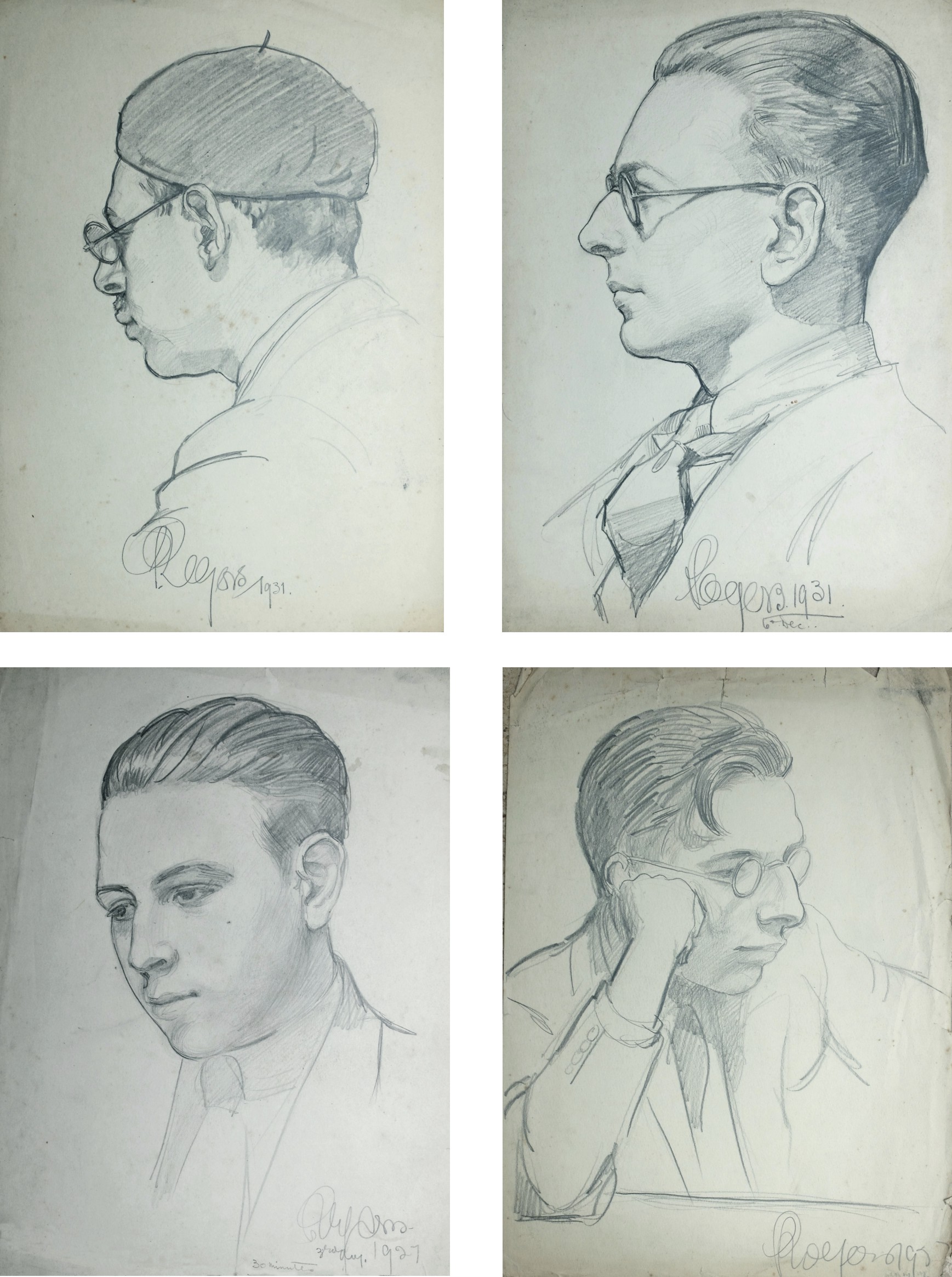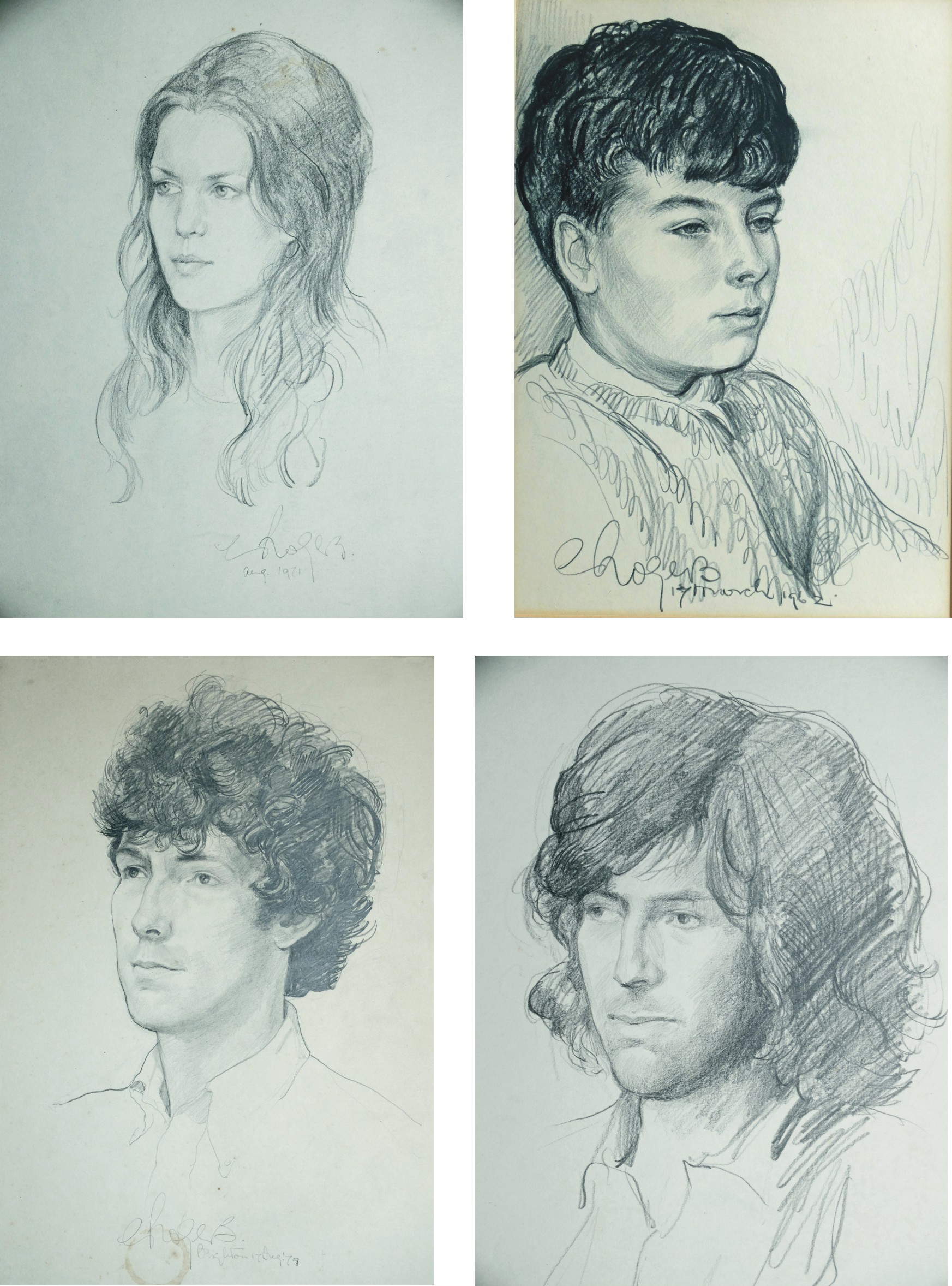 Back to TOP
Art from Georgina Lowbrige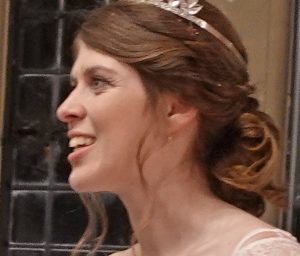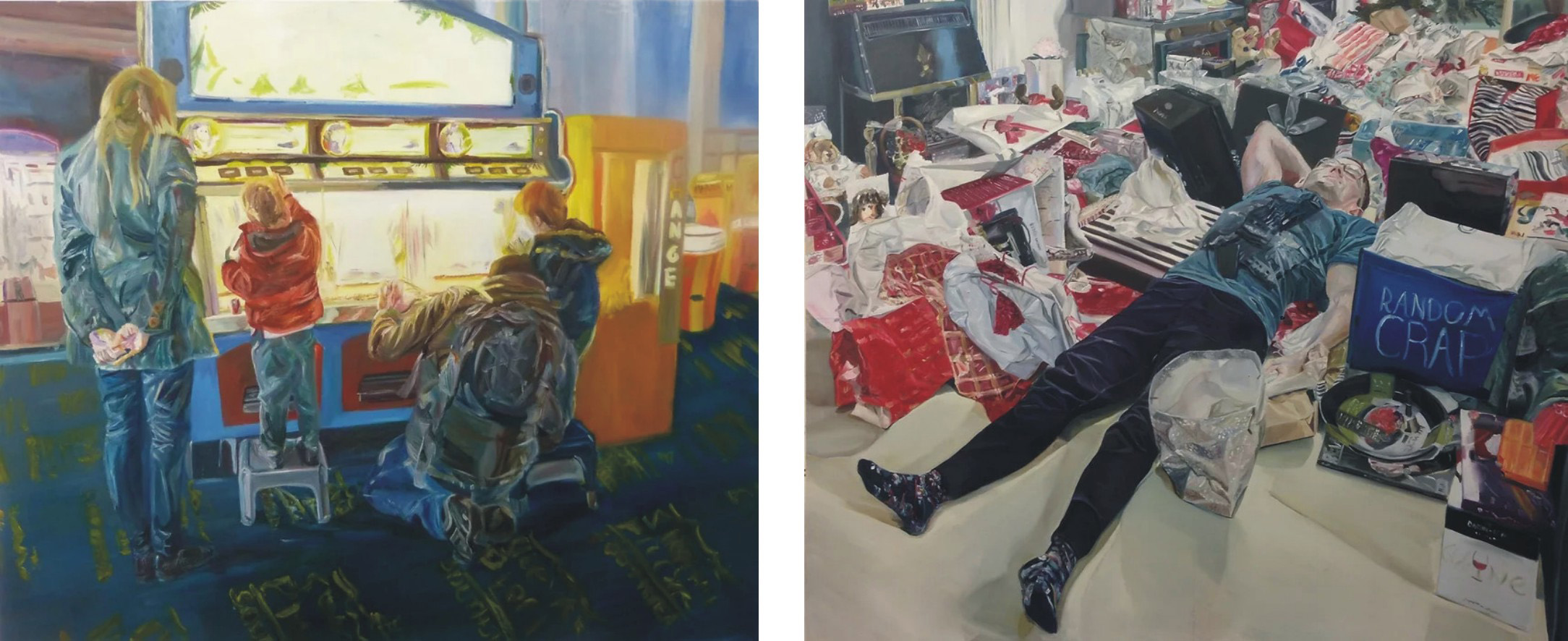 Back to TOP
Portraits by Ken Rogers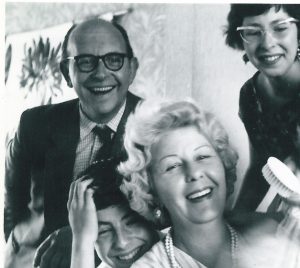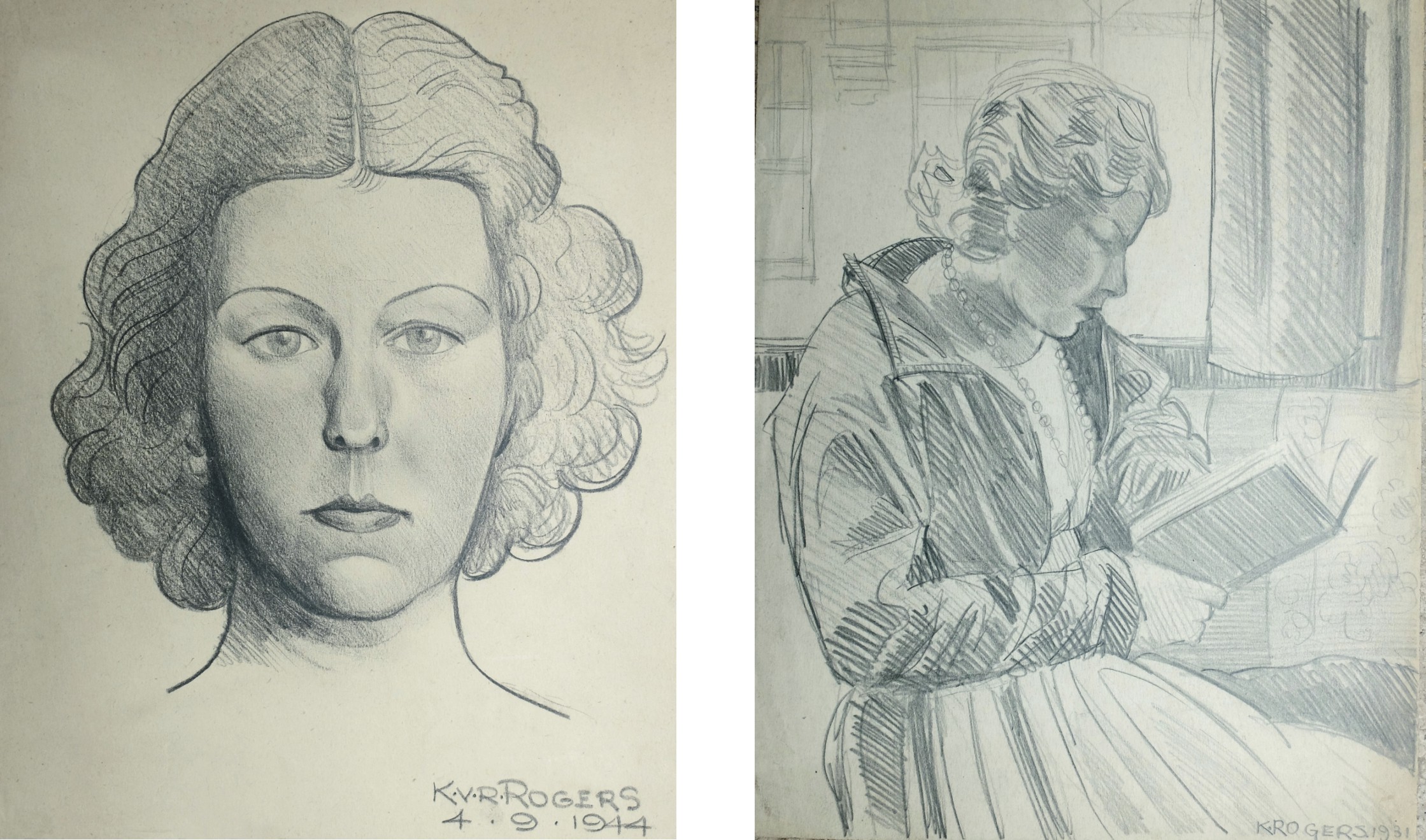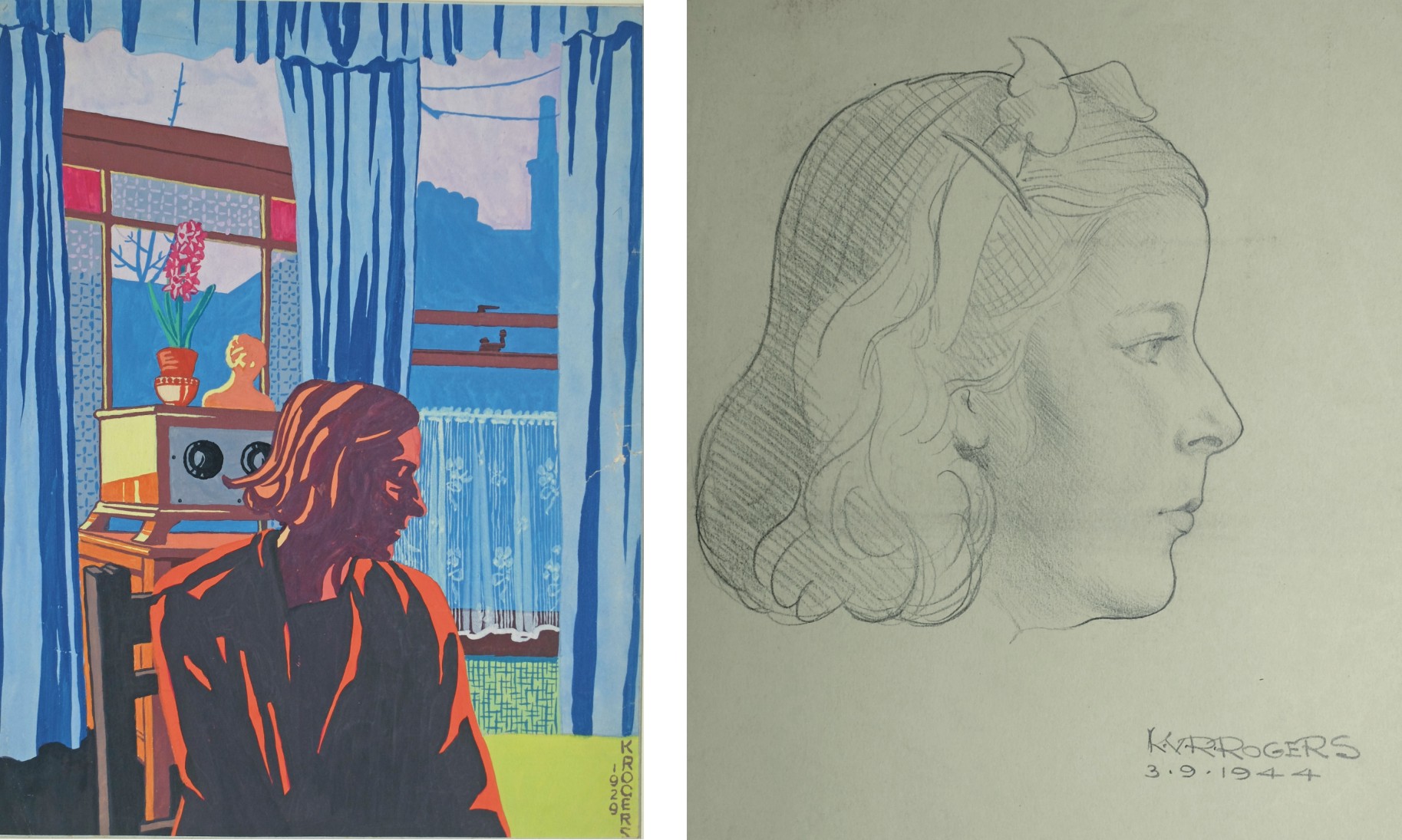 Back to TOP
Textile designs by Ken Rogers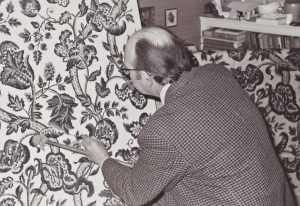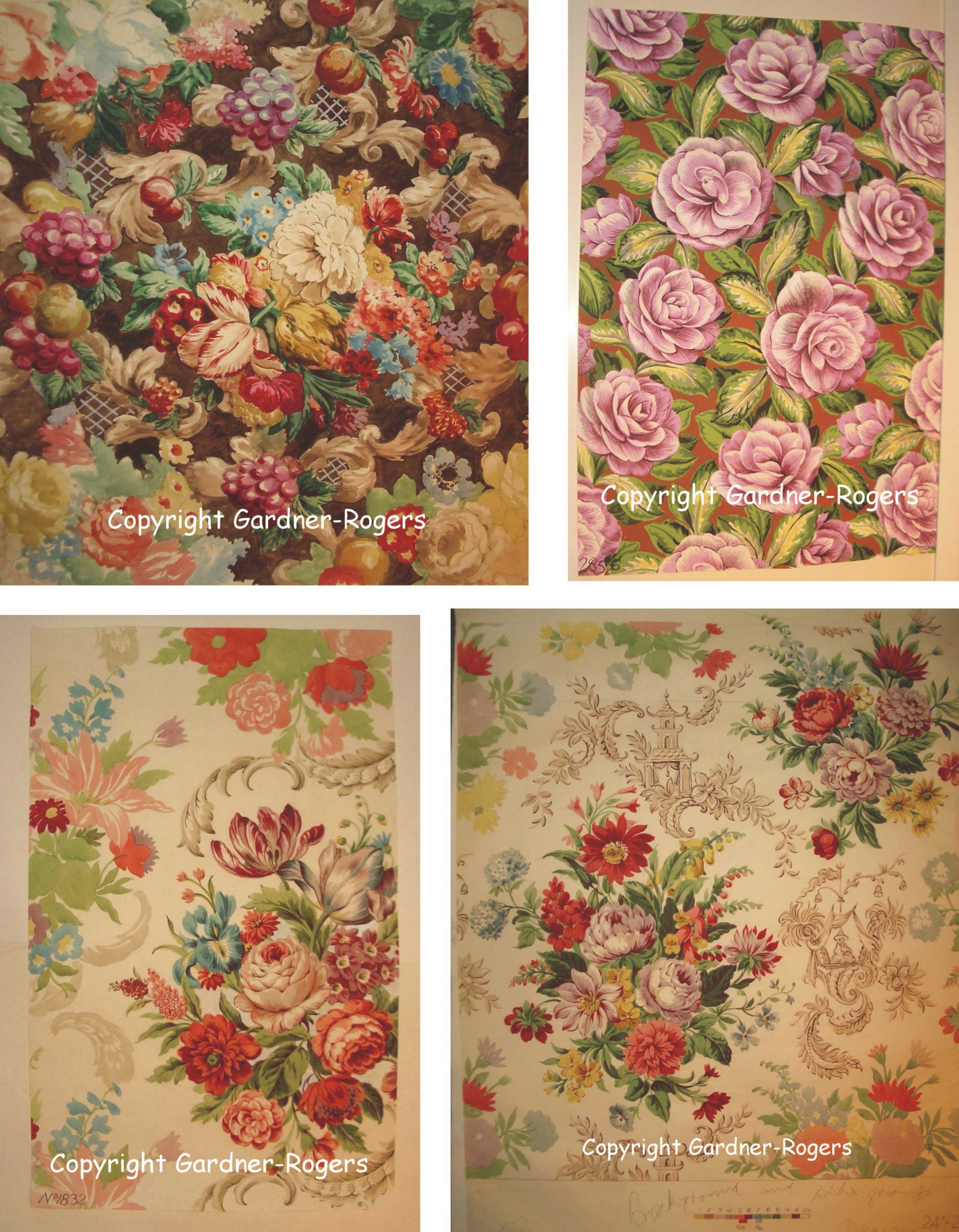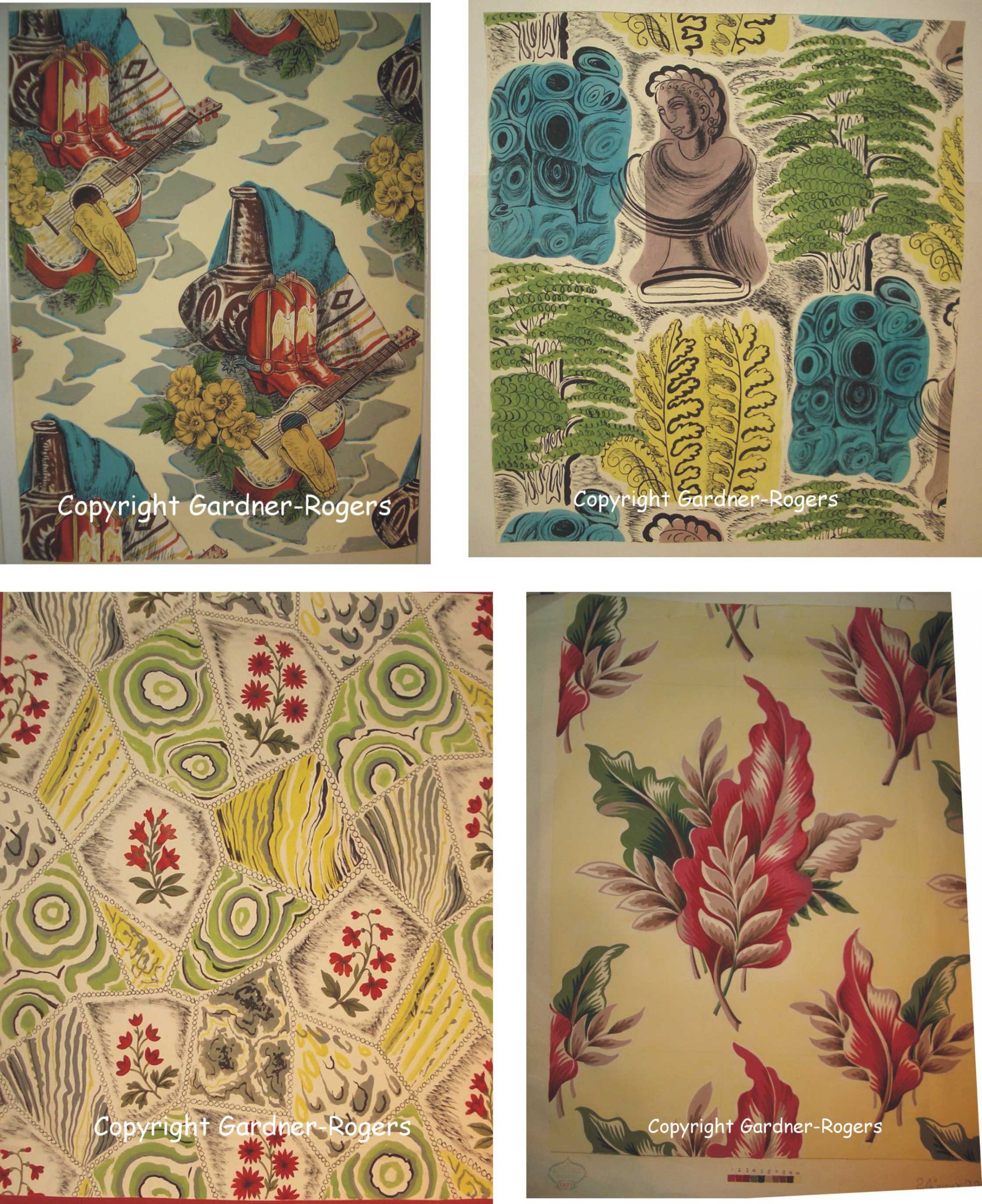 Back to TOP
Floral pictures by Ken Rogers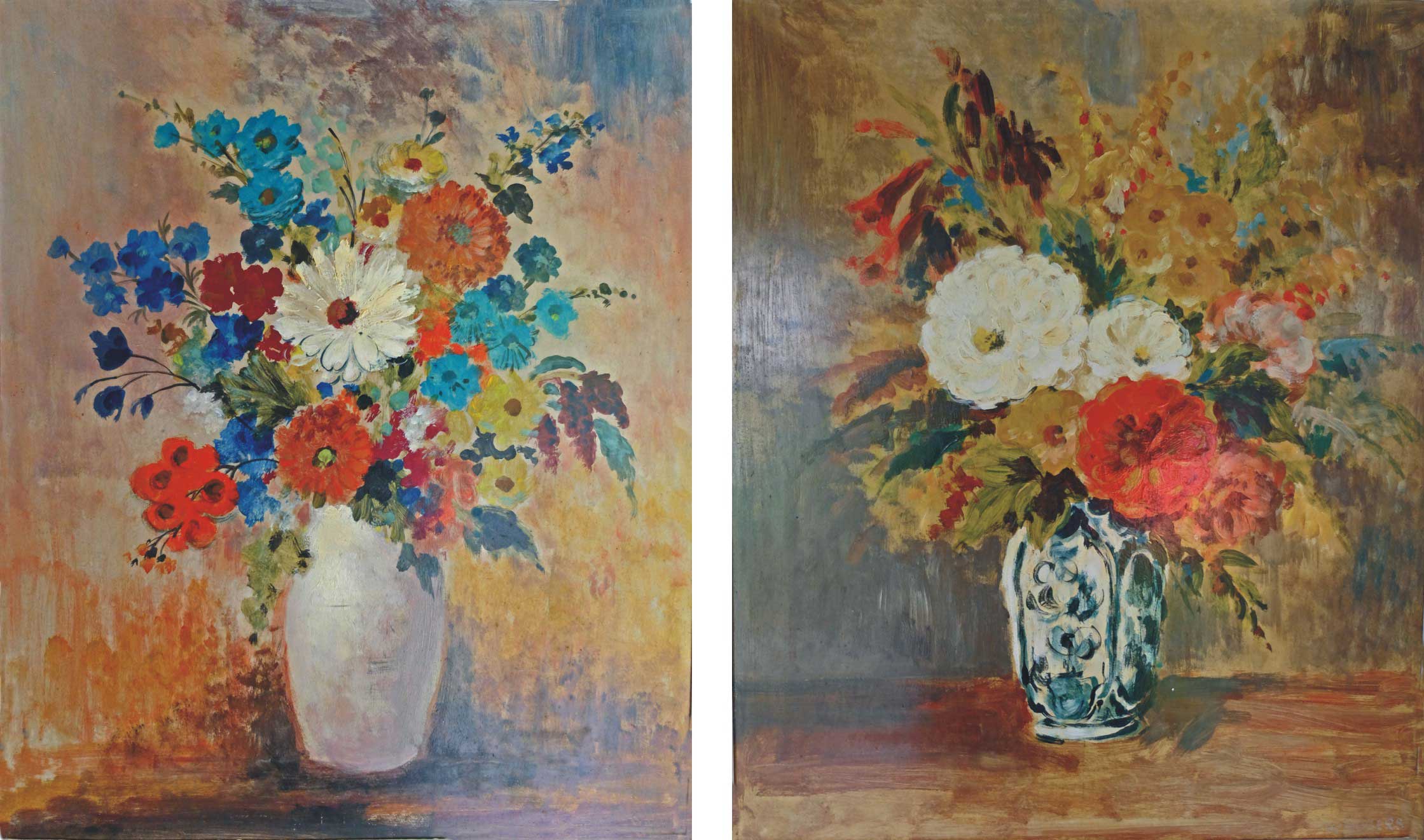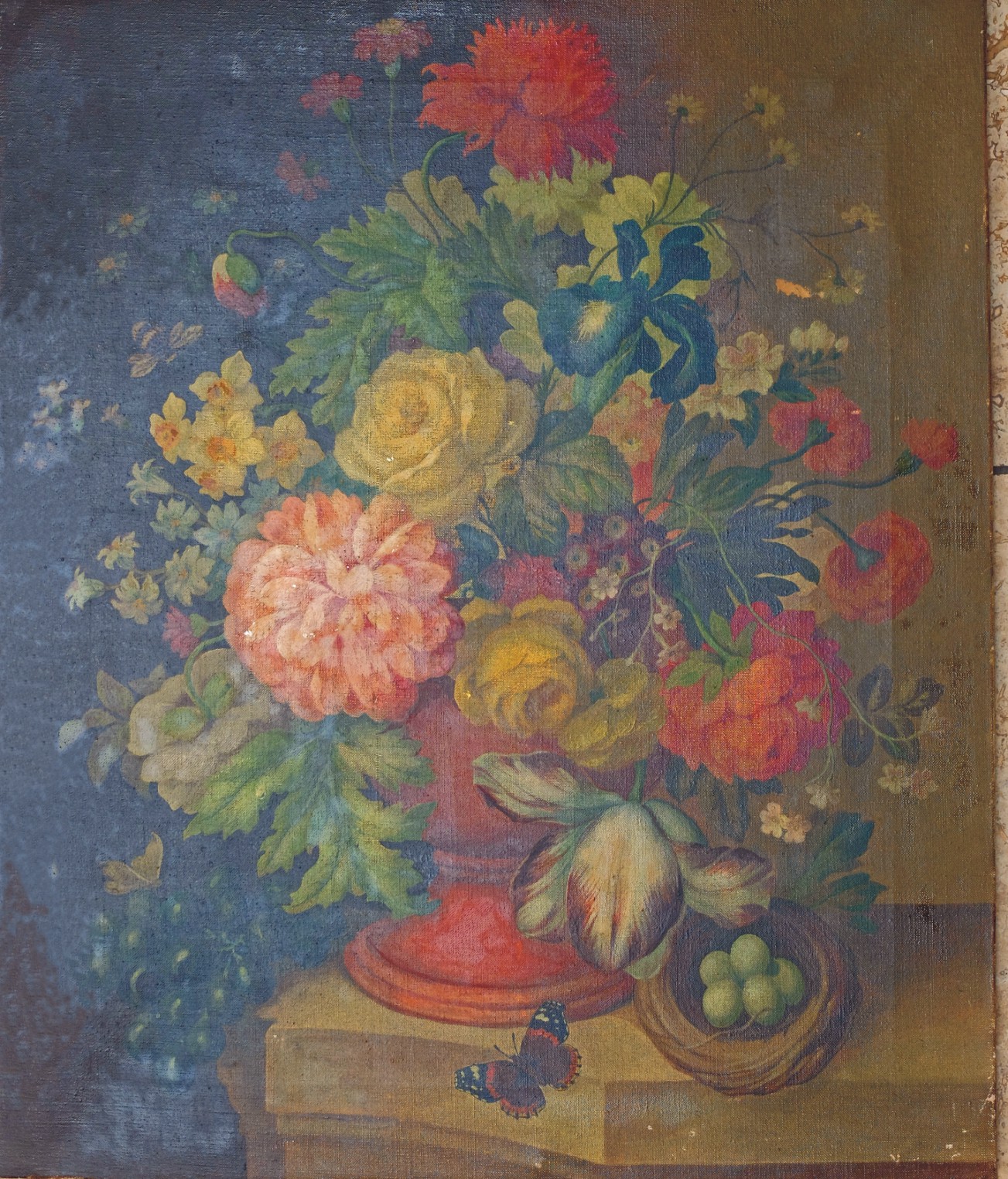 Tha Army WWII – Ken Rogers
Routine…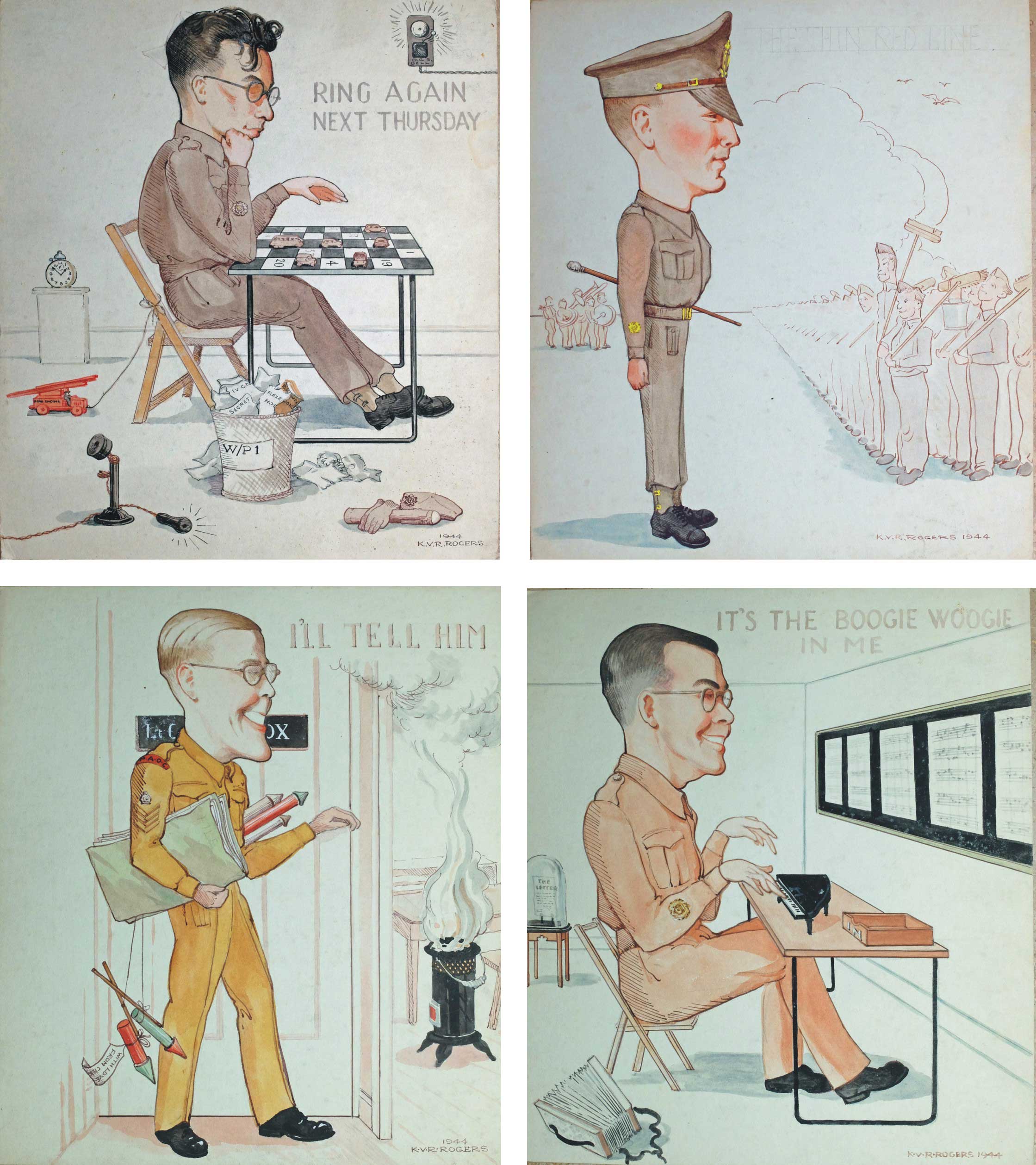 Maps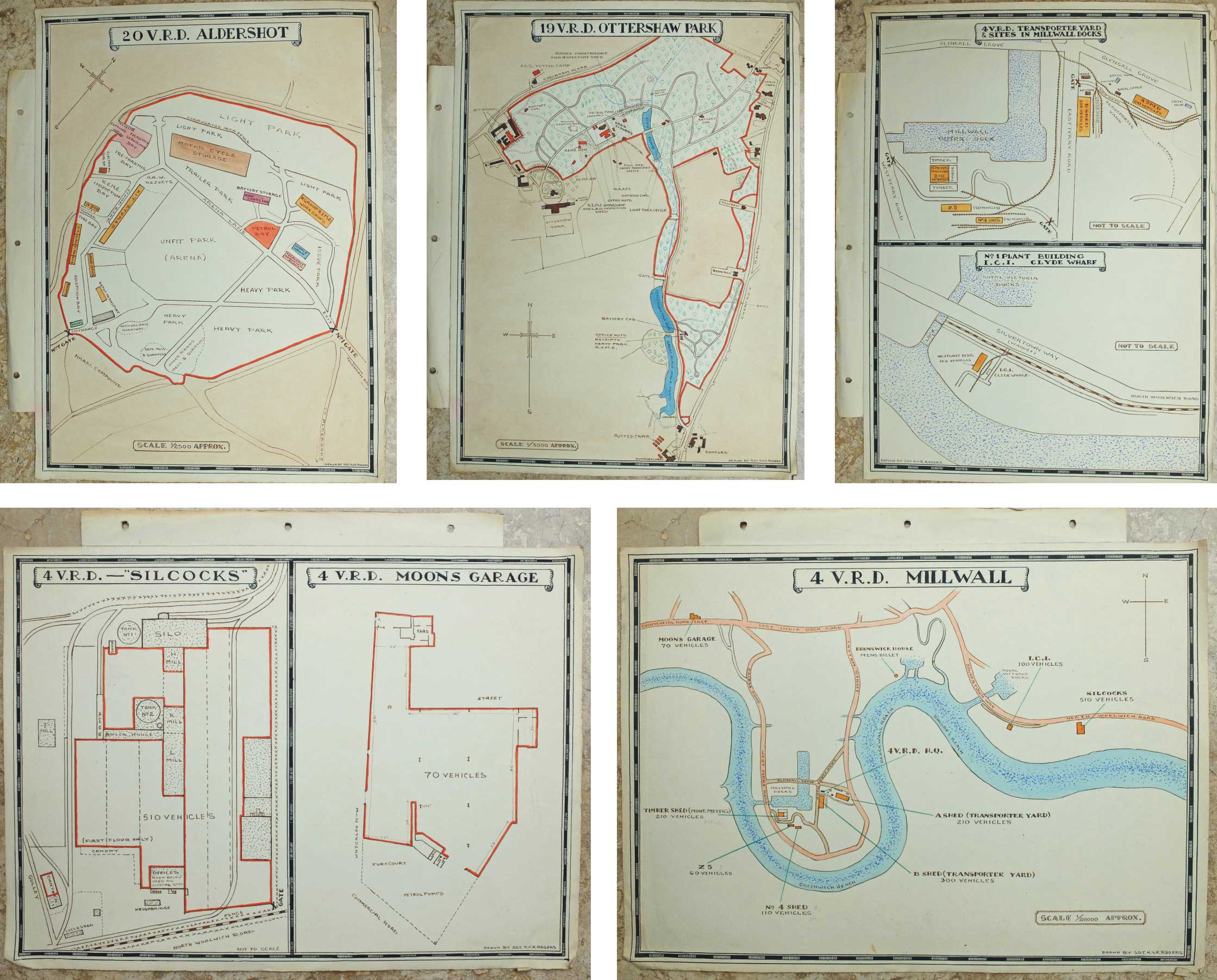 Back to TOP
Travel posters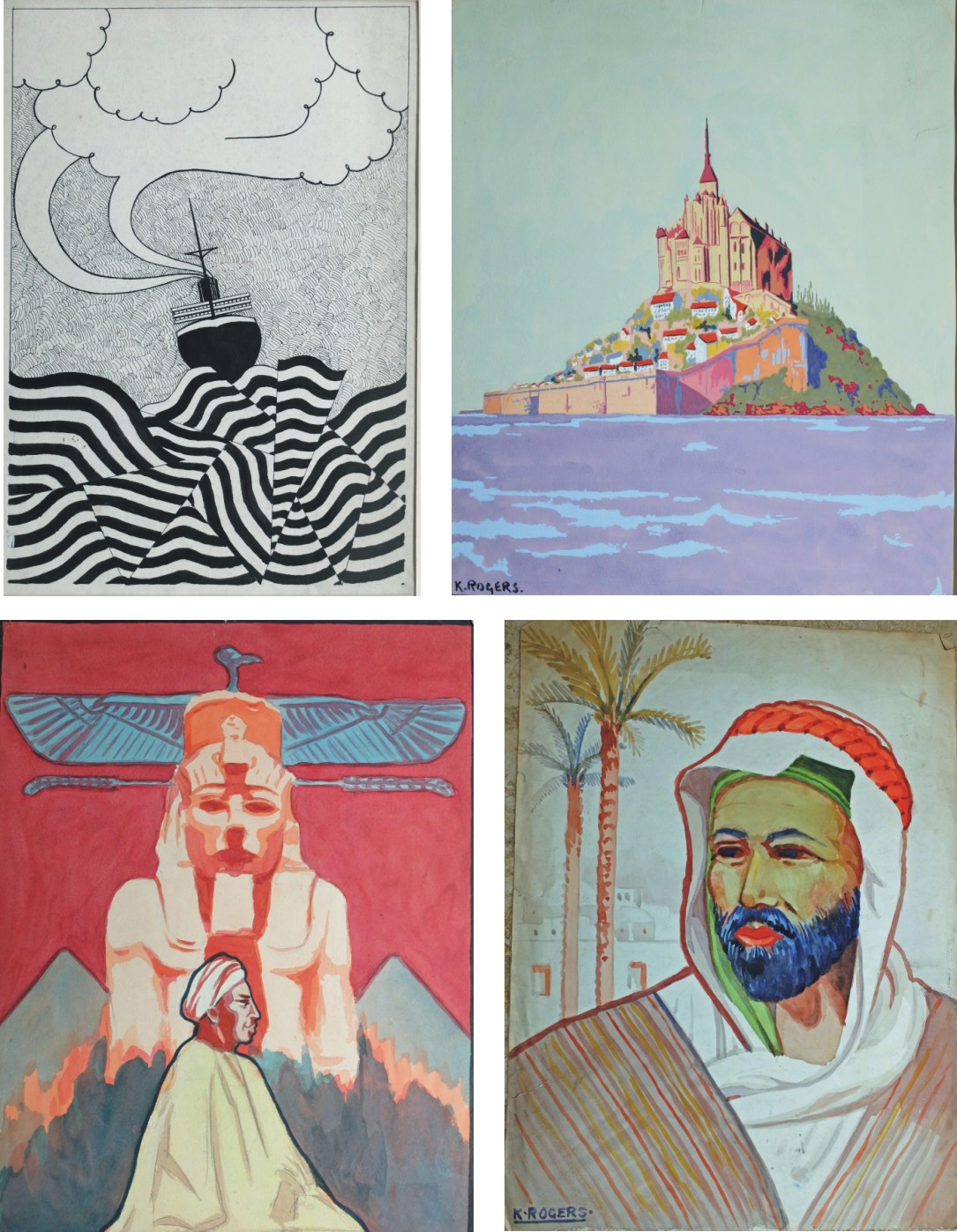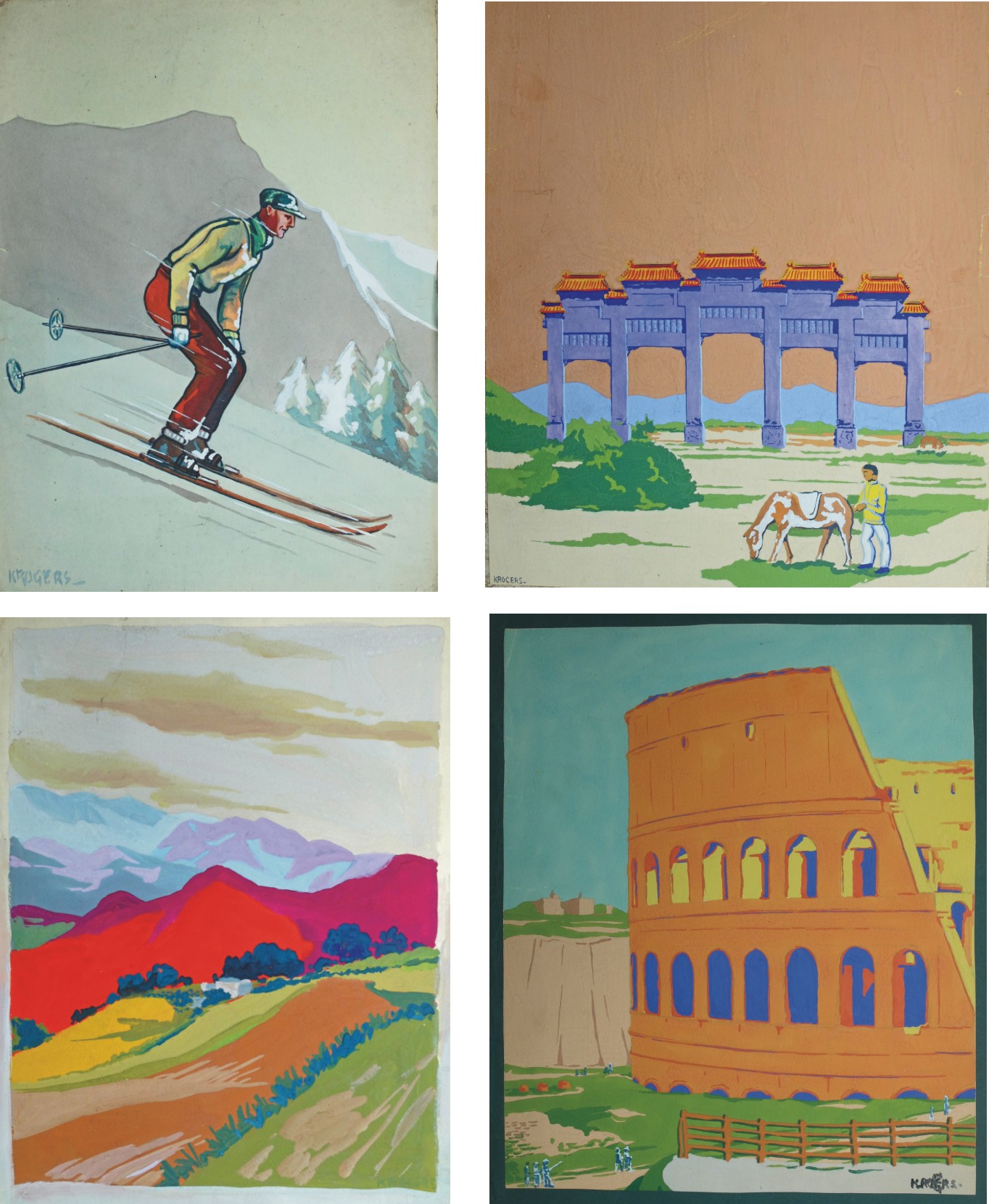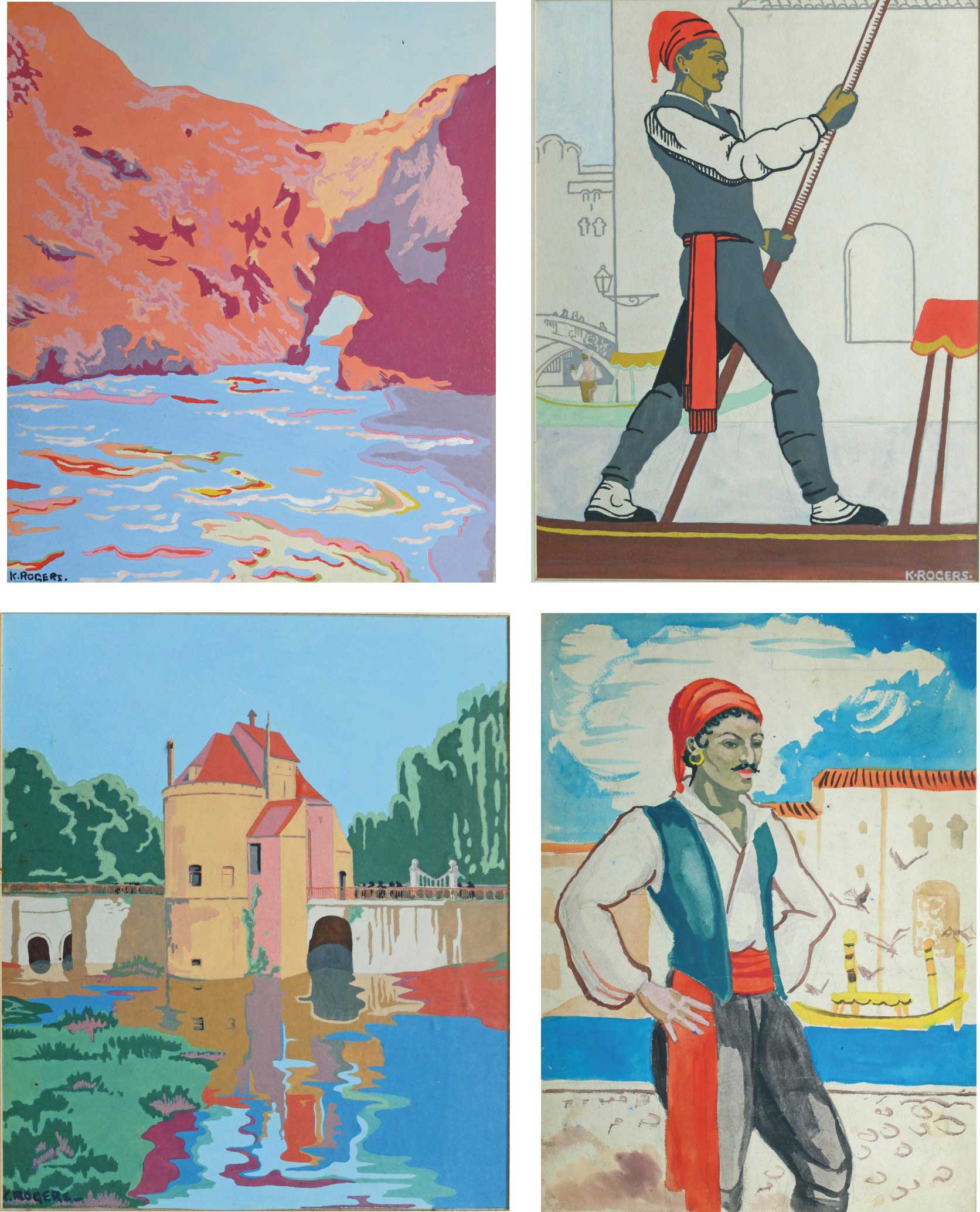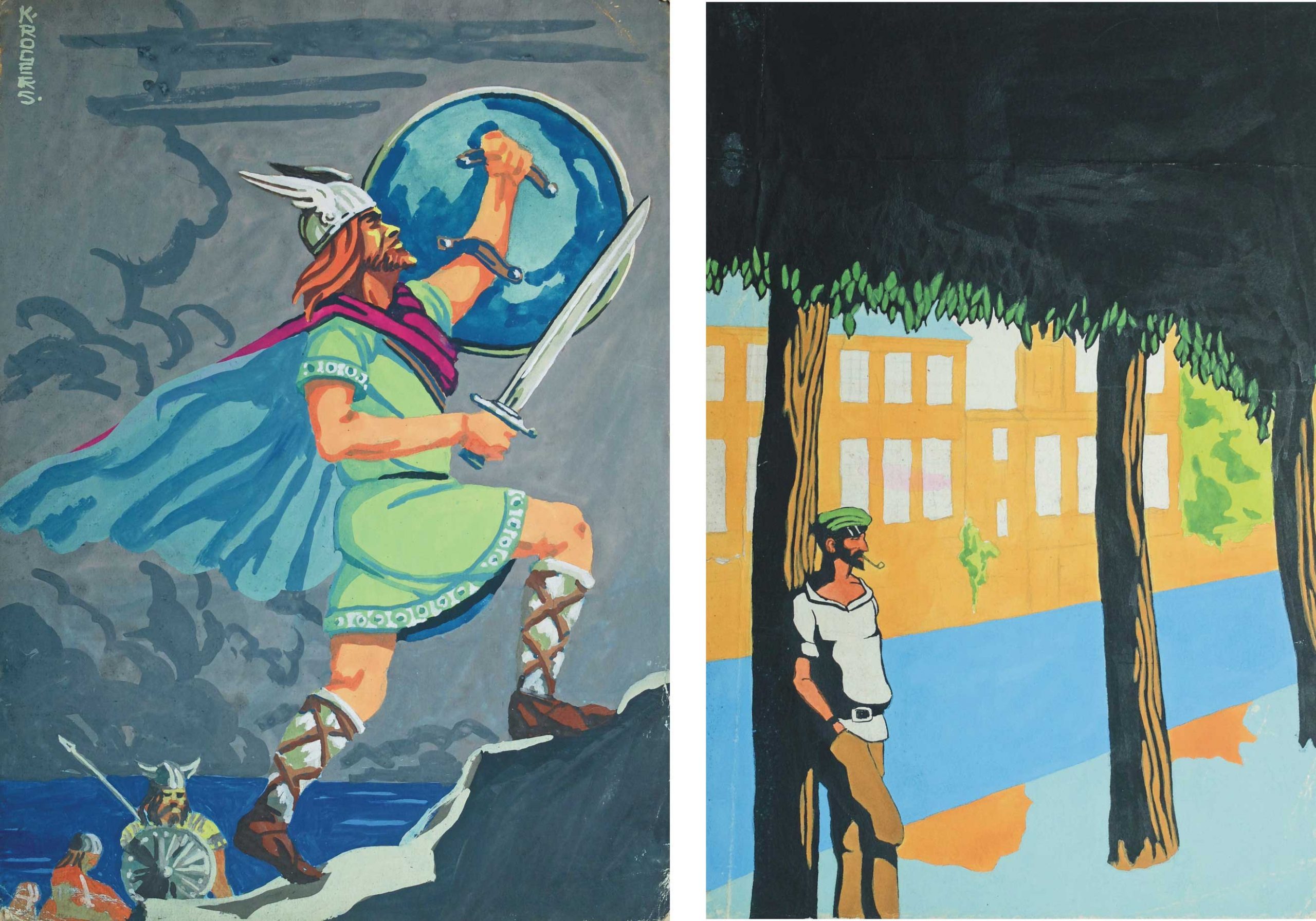 Back to TOP
More…
Clockwise from top left: "Circle Painting 1", Len Rogers, lino cut by Ken Rogers, "Circle Painting 2", Len Rogers, still life Joan Rogers.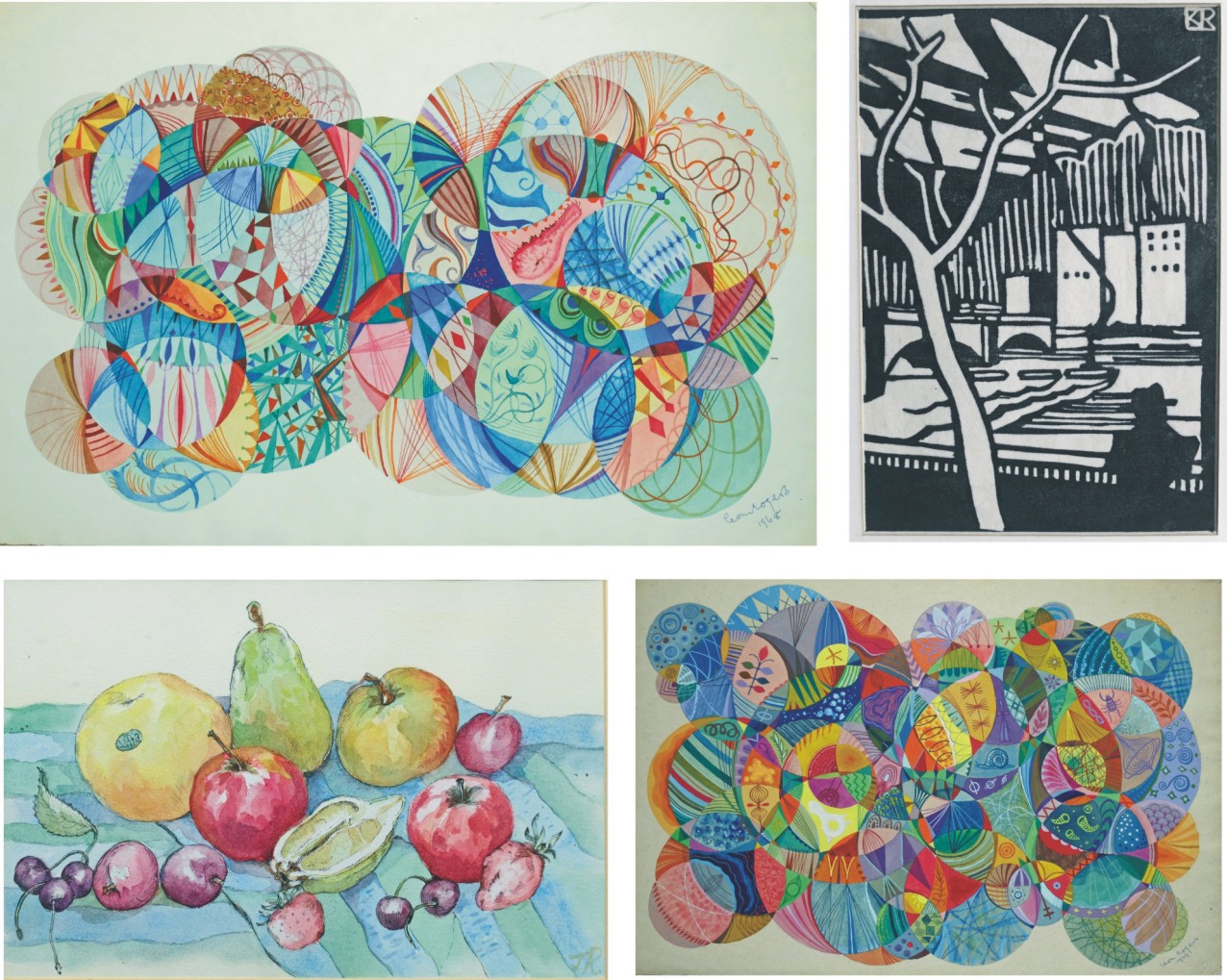 Back to TOP
Work by Theo Rogers (age two)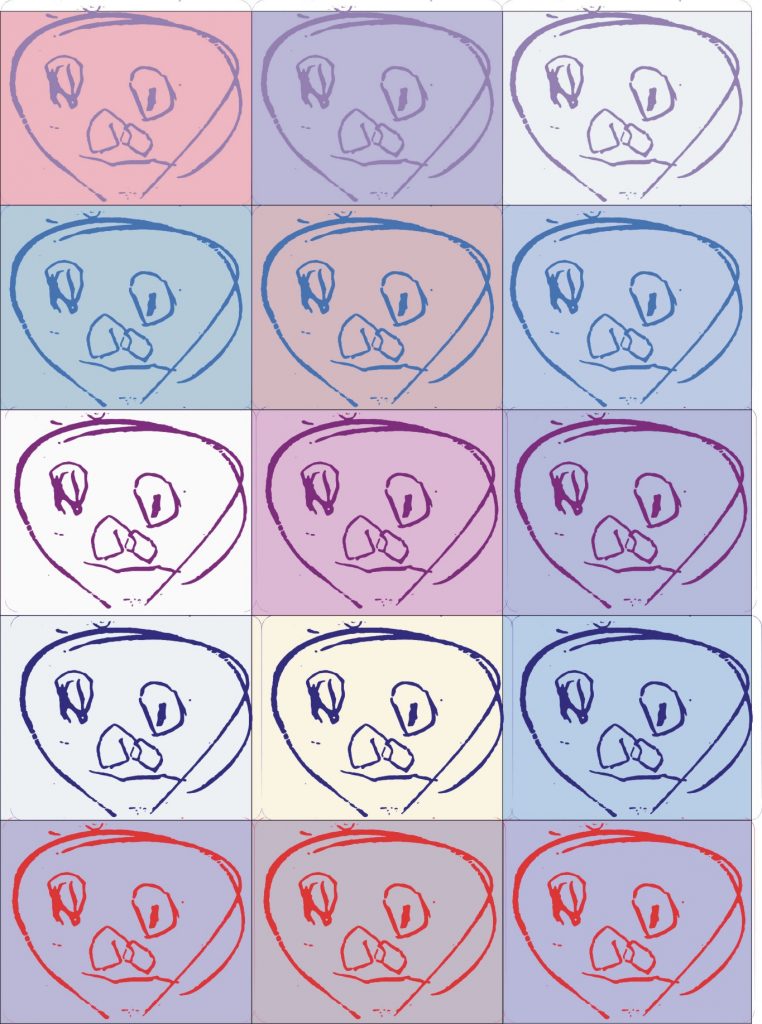 Work by Tegan Rogers (nearly five years)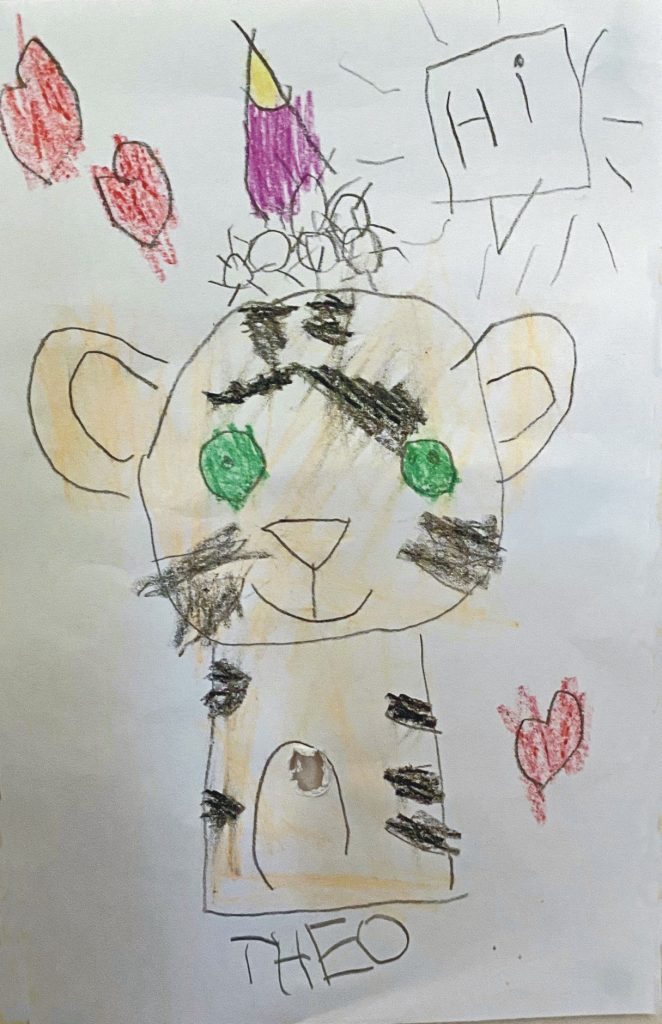 Back to TOP
Pottery by Antonia (Toni) Gardner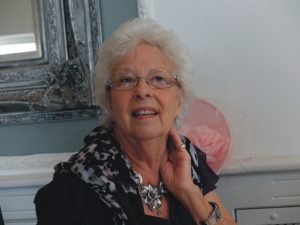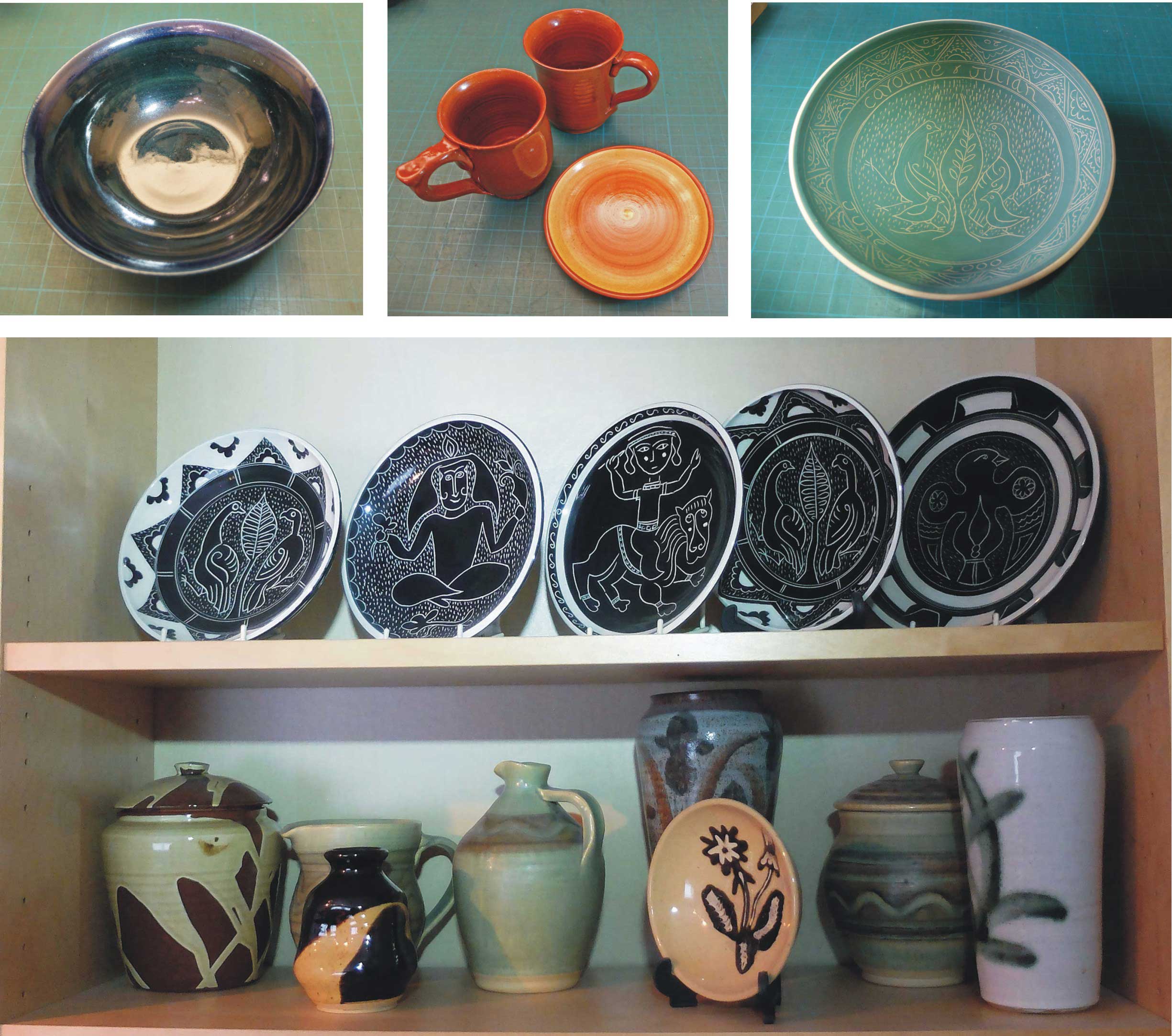 Back to TOP
Glass from Karen Lilley
Keren is multi-talented! Her soft toys are absolute perfection and she also produces excellent stained glass panels. She employs a wide range of techniques to produce her beautiful glass ware from her studio near Bristol.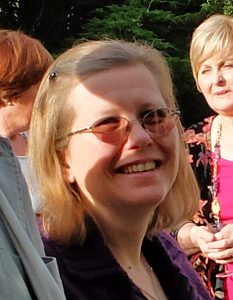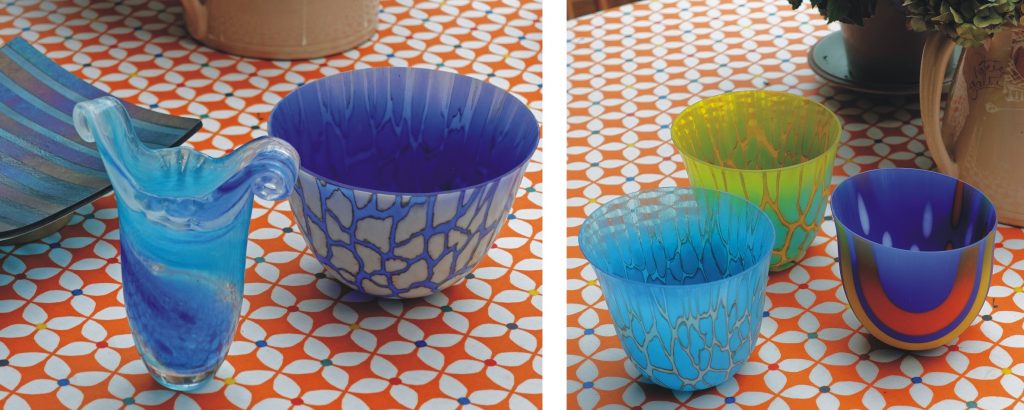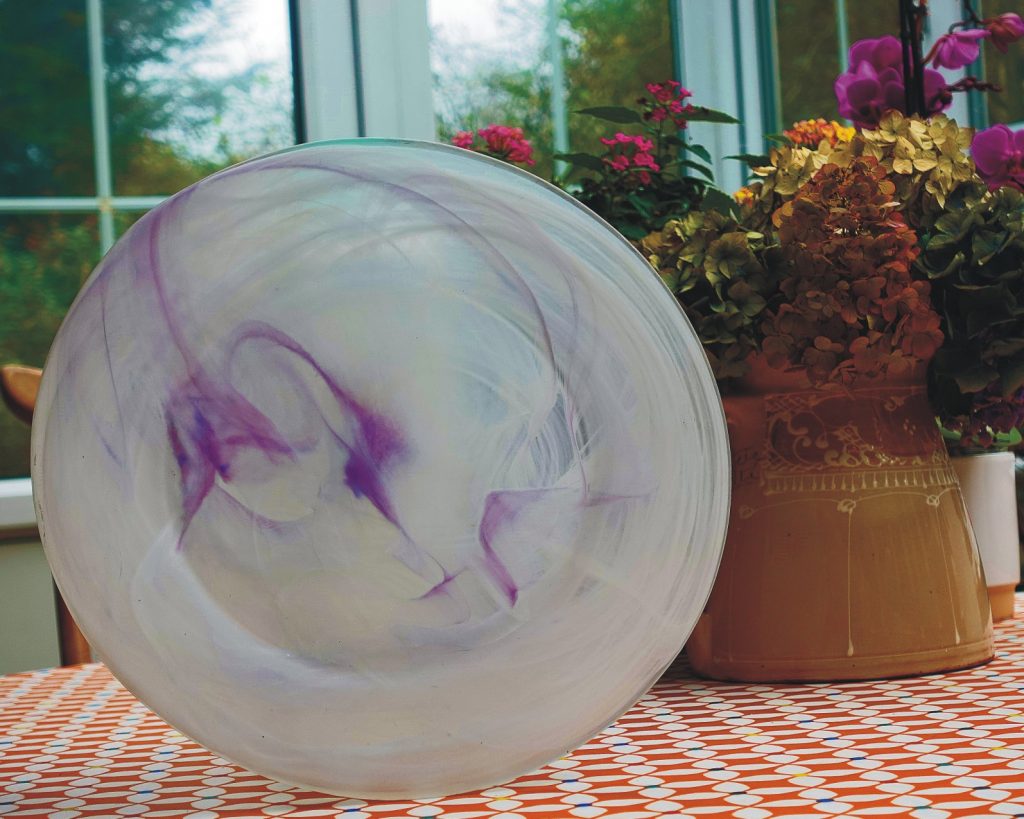 Back to TOP
Miscellaneous crafts from yours truly
Rings
Clockwise from top left: 1) Silver, Art Nouveau inspired, 2) copper and brass, 3) copper and enamel, 4) silver. Semiprecious stones cut and polished for items 2 and 3.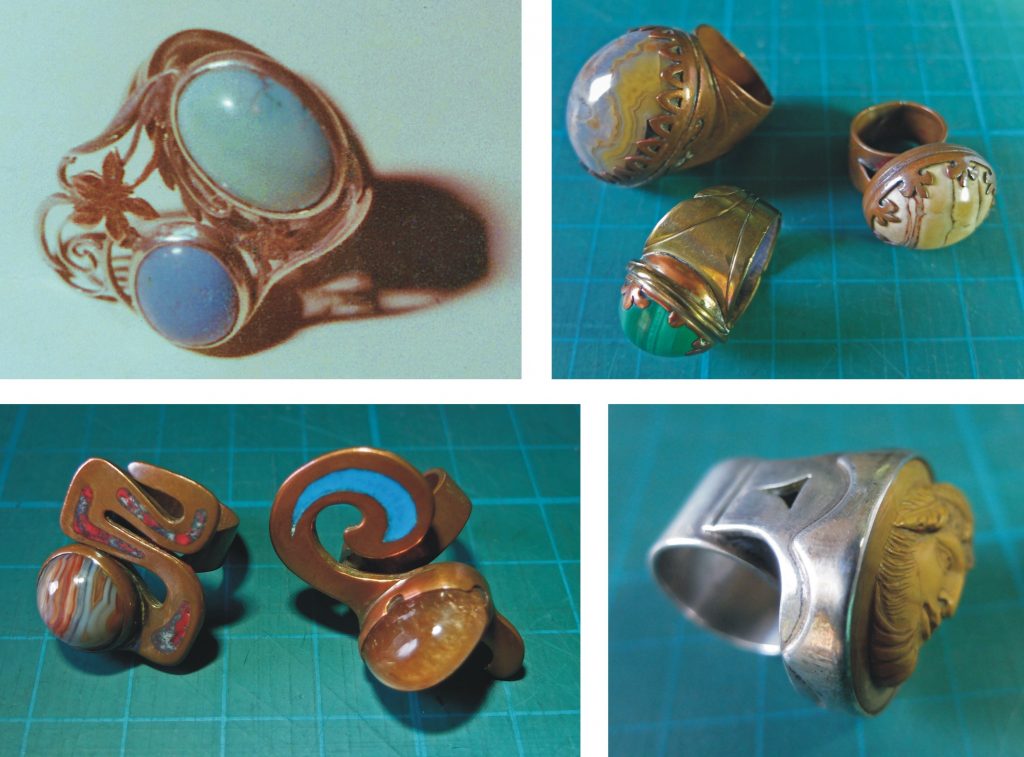 Five belts and buckles
Materials: leather, brass, copper and enamel. Bottom, heavy, 75 mm wide leather – almost sold to fairly well known (female) actor in early nineteen seventies. I priced it at £25 but it did not sell which was a bit of a disappointment as in those days, £25 would have kept me in beer and fags for a very long time! (I gave up cigarettes shortly after, probably no connection though).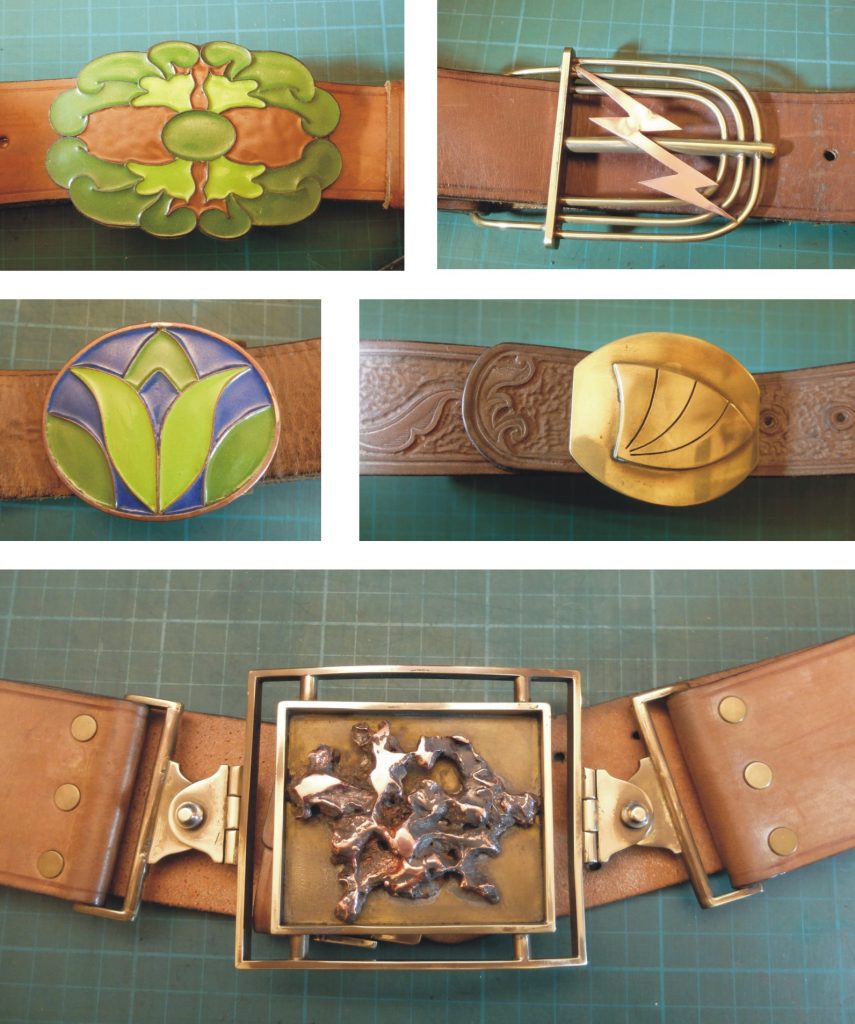 Back to TOP
Chinese style cabinet
I started this in the early nineteen seventies and finished it (at the time of writing) a few weeks ago! The dragons are laser cut and engraved (tech not available fifty years ago!)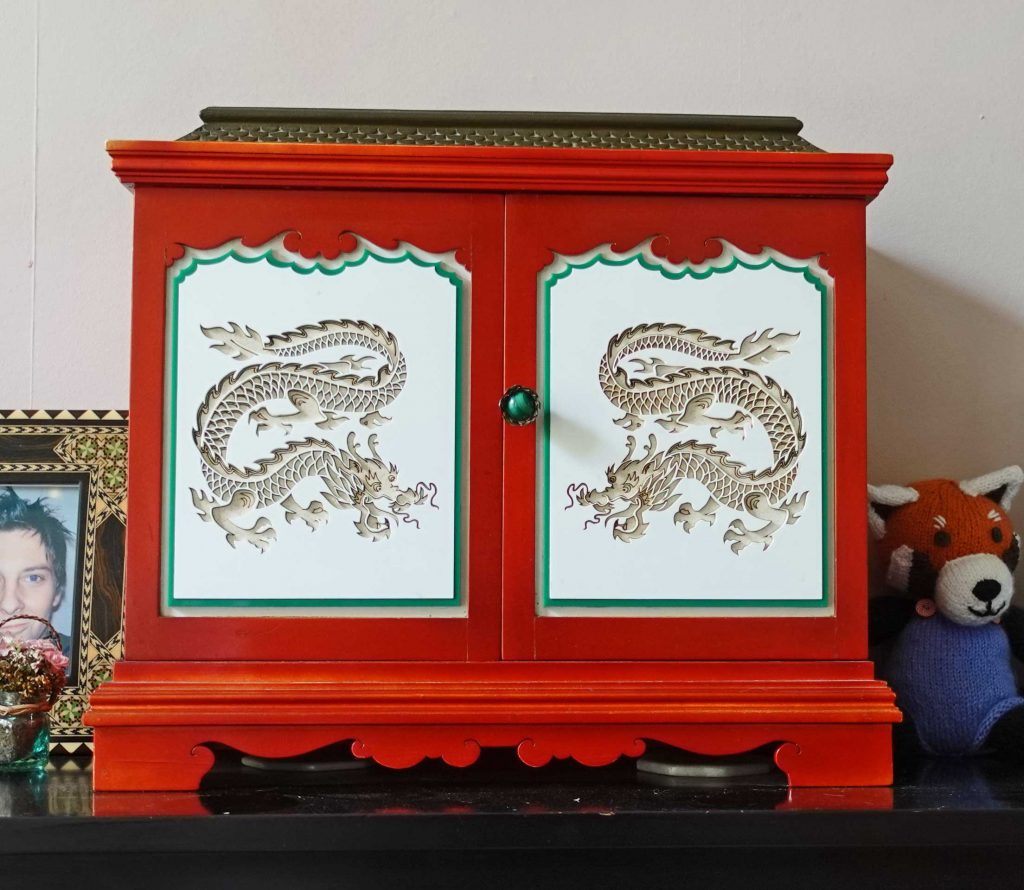 Clock
Clock inspired by Charles Rennie Mackintosh. The design on the face is acid-etched.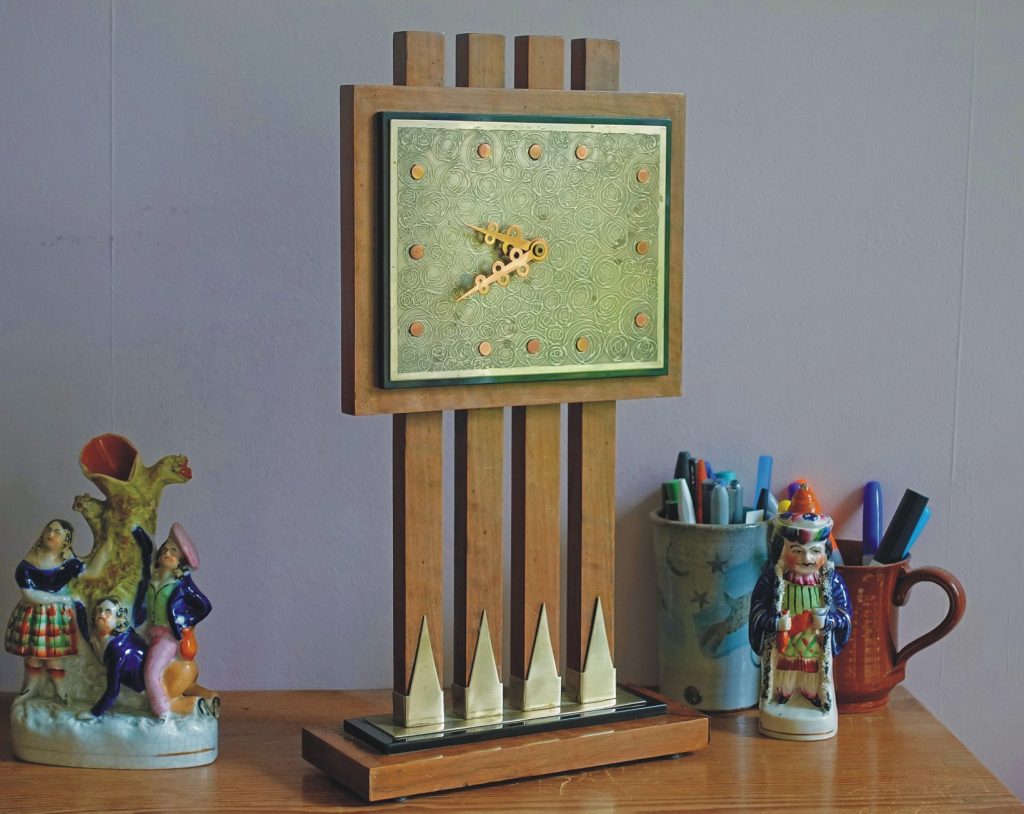 Acrylic box
"Black Hole" acrylic box. Flat pack design, all parts laser-cut.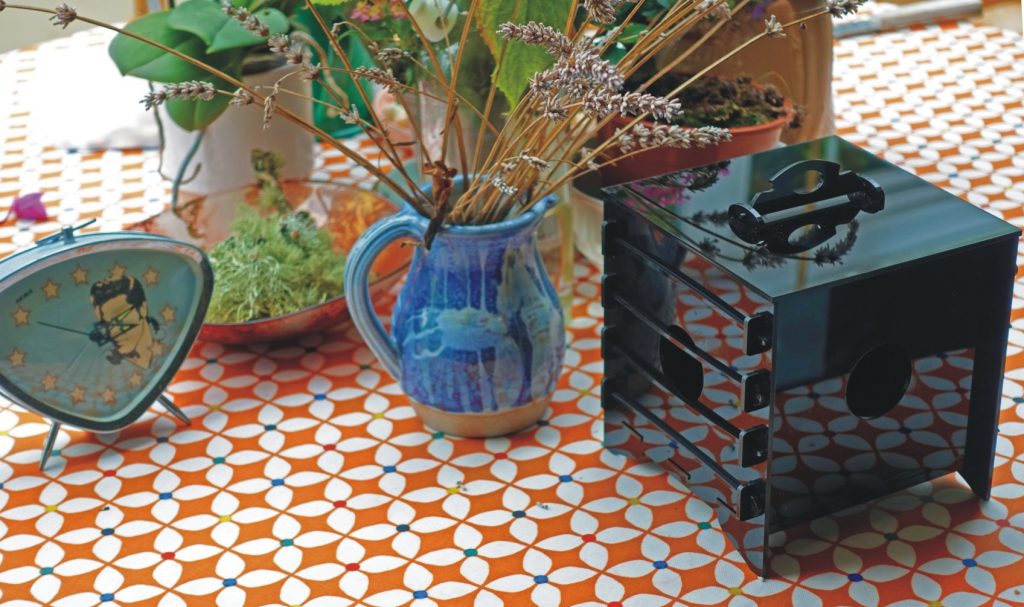 Back to TOP